Version 2.0 is a legacy release, and these documents are no longer being maintained.
Manage Menus¶
AtoM includes a menu customization feature that allows authenticated (i.e. logged-in) administrators to manage menu labels; menus can be edited, created, moved menus to different positions on the page, deleted as necessary.
In AtoM, "menus" and "menu labels" refer to …
To view a list of menus, click the

Admin menu in the main menu located in the header bar and select "Menus" from the drop-down menu.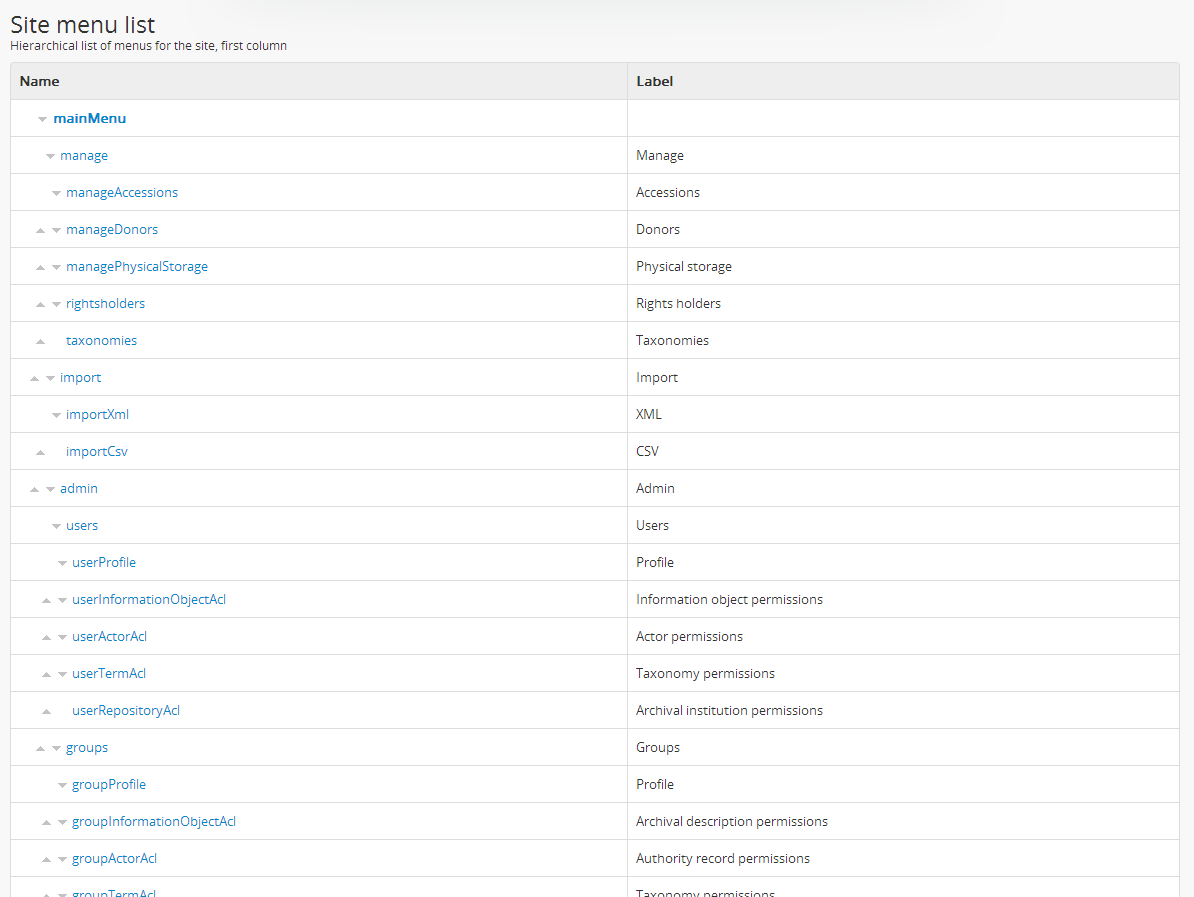 Below, you will find instructions on how to: